Find the Right School for Your Child
Gain Support Through Every Step
Families in the U.S. and Canada can apply to schools across the U.S. confidently with support through every step from AFS Educational Consulting. We partner with parents to understand their unique goals for their child, create a customized list of best-fitting options, and coordinate visits to explore schools and meet one-on-one with admissions professionals. When working with your child, we will help articulate his or her passions through a compelling story and prepare for testing and school interviews.
Domestic students can cross state lines more easily with expert admissions guidance. By taking the time to get to know your child and build a personal connection, AFS is able to place your child in the boarding school that is the best fit for your entire family.
AFS by the Numbers
100% enrollment success
90% client retention for AFS coaching through high school
51 campus visits made in the past year
76 one-on-one conversations with admissions directors in 2017-18 advocating for clients
What Our Clients Say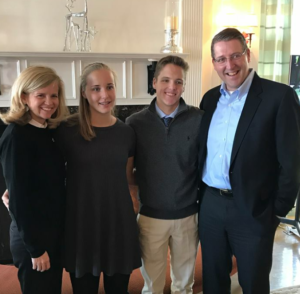 "Anne's steady voice and advice kept us moving forward and open to talking about a great opportunity. We truly feel grateful to Anne for her expertise in guiding us and for making it possible."
"Anne helped us successfully navigate the process of applying to private high schools, lending key insights and developing a successful strategy unique to our son's strengths so that he could gain admission to the school of his choice. Anne's expert guidance was well worth the investment."
Parents
Complete our parent questionnaire to share what your family is looking for in a boarding school.
Complete the Survey
Students
Complete our student questionnaire to share what you believes makes you interesting and distinctive to boarding schools.
Complete the Survey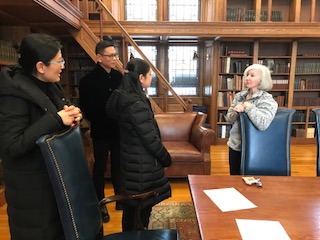 Boarding School Myths Your Family Must Know
Parents and students often have misconceptions when searching for and applying to boarding schools. Learn what factors are most important to consider in your search, what admissions directors look for in applications and more.
Learn More
Begin your journey to the right school today.